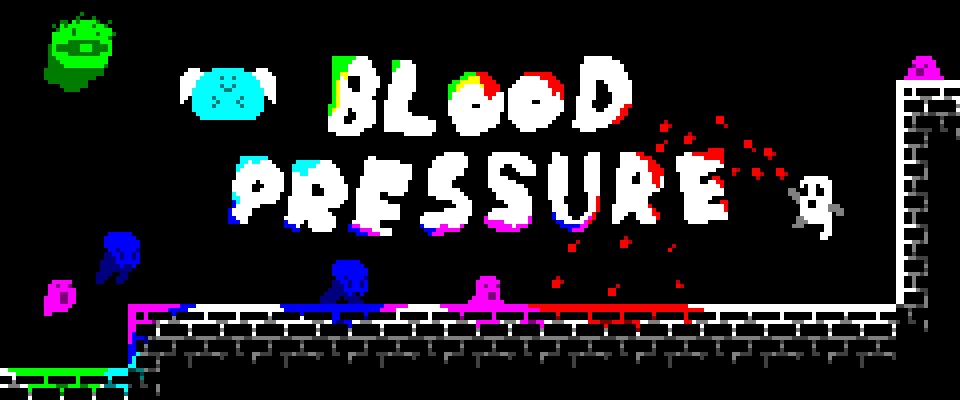 Blood Pressure
Update 1.1 - Enemy Health Drops
---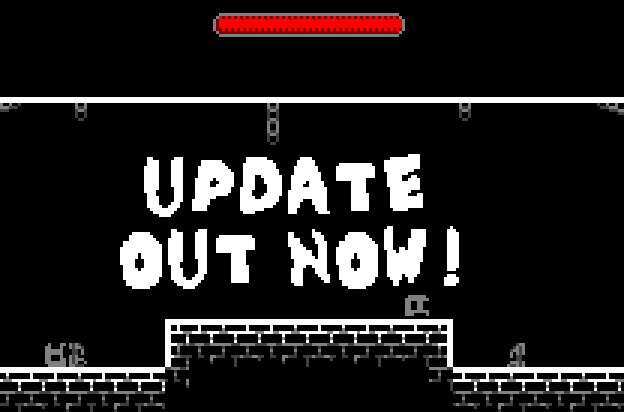 After Blood Pressure's demo released on Sunday, I've been absolutely floored by the amount of attention it's gotten. If you haven't seen, Alpha Beta Gamer did a video and article covering the game, and that video is currently sitting at over 15,000 views on YouTube. That's the most eyeballs any of my games has ever gotten. Like, by several factors of 10. Thanks to everyone who's played the game so far!
With that attention, the game got a lot of feedback, which I've been going through over this past week. The #1 issue people have been pointing out is healing; it's slow and repetitive, especially when you've already defeated all the enemies on screen.
In response, I've decided to completely change the way health works in the game. You no longer only get blood spawning out of thin air when you hold down. Now you also get blood from killed enemies and doors, which you hold down to suck in. To compensate, I've slightly slowed down the rate of manual blood spawning. The overall effect is that healing is much faster, but you have to work for it. There are even new strategies you can perform by delaying when you collect dropped blood. I hope that these changes will make healing a more skillful and engaging part of the game.
Here's the full list of changes:
Enemies and doors now drop health, which you can hold down to suck in
The manual blood spawn rate had been decreased
Manual blood spawn significantly speeds up after holding the button for over a second
Files
Blood Pressure Demo 1.1
14 MB
Oct 23, 2020