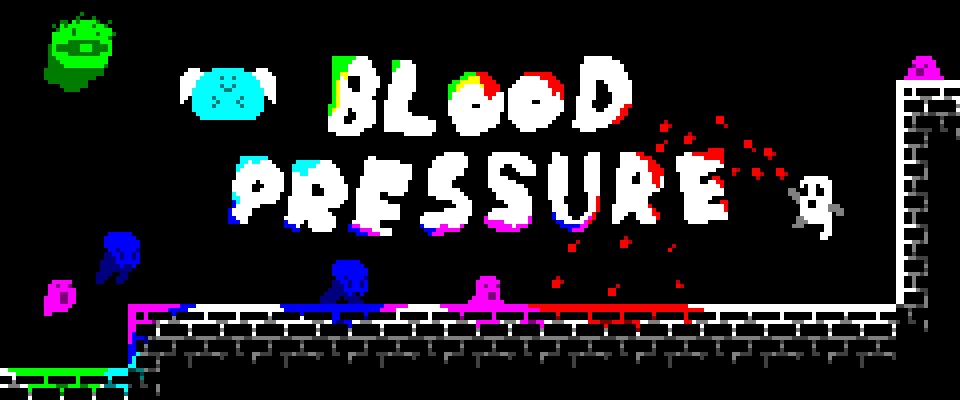 Blood Pressure
Update 1.2 - Health system overhaul, new mode, music, and more!
---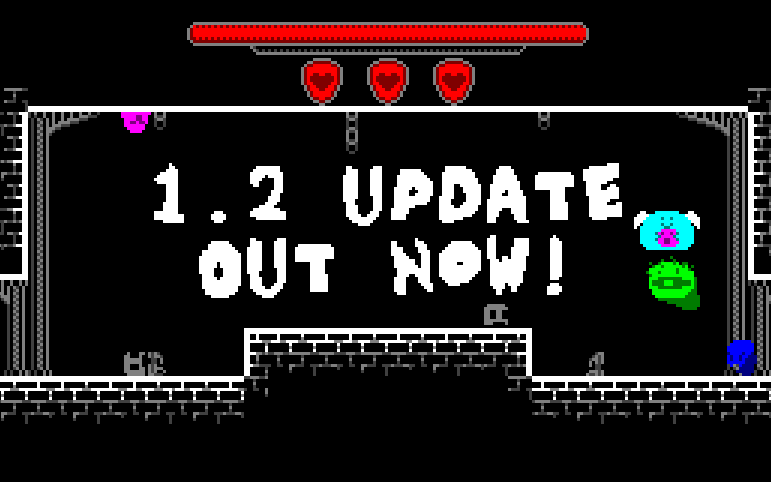 Over the past few months, I've been hard at work on the full version of Blood Pressure (coming later this year). However, with all the improvements I've made to the game, including a few major bug fixes, I decided it would be best not to leave the demo in its original state. So, I've uploaded a new update, adding tons of new content, mechanics, and 2 new music tracks from the amazing Jack Szulc-Donnell.
First of all, I've completely overhauled the health system. I was unsatisfied by how much the game favored avoiding enemies, especially after seeing players spend minutes running away in the arenas. To address this issue, I've removed the ability to spawn in blood manually, meaning the only way to get blood is to kill enemies. I've also added a new "blood high" combo mechanic, which gives players a boost after collecting a lot of blood quickly. Hopefully these changes encourages more aggressive, risky play.
For players seeking a challenge, I've added a brand new, ultra-difficult "Arena Rush" mode. This mode is a gauntlet featuring more difficult remixed versions of the game's arenas. Moreover, you have to beat it all without dying once! Only those who have truly mastered the game will be able to survive. Do you have what it takes?
There're a bunch of other changes as well, but way too many to go over in detail. Here's a list of all the major changes:
A complete overhaul of the health system
The "blood high" combo mechanic
The ultra-hard "Arena Rush" mode
2 brand new music tracks from the amazing Jack Szulc-Donnell
A new opening cinematic
All new collectible shield upgrades
An improved final boss fight
Rebindable controls
Major bug fixes
And more!
Files
BloodPressure Demo 1.2 (New)
21 MB
Feb 16, 2021